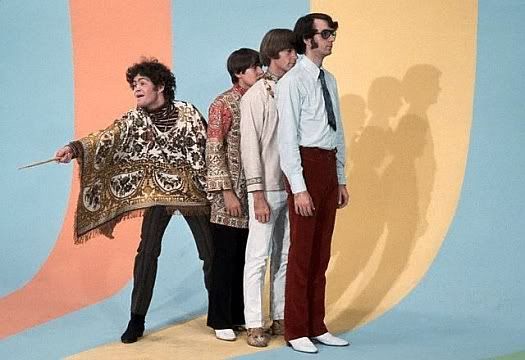 The Monkees (View Original Article)
A bit of technical help needed: I have a DVD of family films from decades ago. They were originally Super 8 films that my dad had; I took them to Tom Graham of Frames and Pixels, and he put them all on DVD for me, and worked with me to edit them into sequential order. (All for an extremely reasonable price.)
There are some entertaining bits in there, including brief footage of me, aged 1, dancing in front of the television while watching The Monkees. OK, so maybe they're entertaining only to me and a few others. Still, I'd like to get them online to share.
How to do that? I have the rights to the footage, just need to know the steps to clip a bit of video from a DVD and bring it into iMovie.
If you can offer guidance, please comment or send me an email. (See the Contact page.) Thank you!
Tags: callsfor help, videos